A Fresh Start?
A Special Report About the Long-Term Effects of the COVID-19 Pandemic on the International Fresh Produce Business
We recently came across a very interesting read entitled "A Fresh Start?" and were spurred to bigger thinking as we read the full report. The report is this year's Fruit Logistica Annual Trend Report, published by them for the fresh fruit and vegetable industry. It generates questions that need to be answered, opportunities to be evaluated, and solutions that need to be developed, but it also tells us, the answers are not that easy, and the solutions potentially diverse depending on our approach.
The report evaluates much that we have all learned in 2020, as we have gone through an unprecedented worldwide health crisis. It takes a deep look into the fresh produce supply chain, how we managed, and what we learned through this experience.
As writer Mike Knowles from Fruitnet tells us,
"This report is built upon the insight of people who work in the fresh produce business itself. During what has been designated the United Nations' International Year of Fruits and Vegetables, the world's desire for healthy food means there has arguably never been a better time to work in this business. But as those same people reveal, it has also never been a more challenging time to seize such a golden opportunity."
The full report looks at many supply chain members and the impact on these individual groups. Suppliers, retailers, logistic providers, and consumers have all been impacted and had their view of the world changed by these events. You will hear what our supply chain experts think will stick and what will not.
GlobalGAP's Ben Horsbrugh speaks regularly with retail buyers and therefore has a better sense than most of what is driving their purchasing decisions.
"A big surprise for us during the past year has been the large number of discussions with retailers on sustainability and social responsibility topics," he reveals. "We expect to see a strong focus on the environmental and social impact of food supply chains and a search for effective auditing and monitoring solutions. These will also drive the development of digital solutions that can reduce audit burden and provide more data on the supply chain. Supply chain transparency is therefore a big issue."
But as some things change, some remain the same. Our own Executive Director had this to share with the Fruit Logistica team:
"Emiliano Escobedo, executive director of the Hass Avocado Board in the US, does not believe any changes in terms of production will remain post-pandemic. "New distribution channels have been created, and consumers will probably find that they can buy produce in places they wouldn't expect to before," he argues. "Farmer's markets may see more volume come through. However, traditional grocery channels will continue to dominate, with more sales going through e-commerce."
---
It was noted by many in the report that the constants moving forward seem to be increased use of technology in the F & V supply chain and the consumers increasing interest in eating healthy. If those things hold true, it could indeed be "A Fresh Start" for the entire industry.
Please Read the Full Report Here
Exemption clause: the opinions expressed in the attached document are solely those of the authors and under no circumstances may be considered as stating the official position of the Hass Avocado Board. As stated in the report, A Fresh Start? The FRUIT LOGISTICA Trend Report 2021 reflects the views expressed in expert interviews and the sources noted in the original piece. This is a work published by Fruit Logistica and used here with written permission.
Avocado Nutrition Center shines at Nutrition 2023, leading avocado research and fostering collaboration among experts. Read how ANC's impact is shaping nutrition.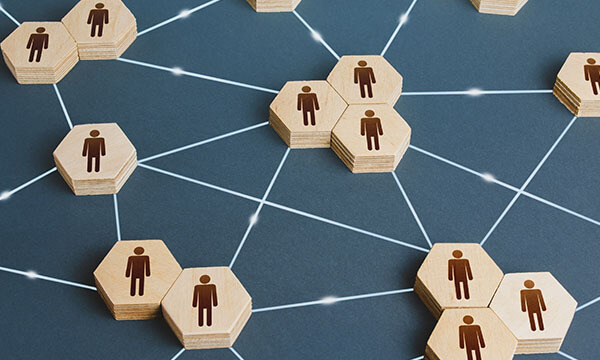 Good governance is the compass that steers the Hass Avocado Board towards its true north, ensuring that every action aligns with its mission, and every decision is a testament to its dedication to growing demand for avocados and strengthening our industry.
Tune into an on-demand webinar to hear actionable insights and the top 3 strategies recommended to address the global avocado demand gap projected by 2030.