HAB focuses on Cholesterol Education Month and Healthy Living in September
Promotion programs conducted by HAB have played a fundamental role in expanding demand for Hass avocados in the United States by improving understanding of the unique benefits of avocado in human health and nutrition. The strategy for September is centered in raising awareness of the Cholesterol Education Month and partnering with POPSUGAR and POPSUGAR Latina to promote healthy living among general market consumers.
September is National Cholesterol Education Month, a good time to get your blood cholesterol checked and take steps to lower it if it is high. It is also a good time to learn about lipid profiles and about food and lifestyle choices that help you reach personal cholesterol goals.
Fresh Avocados Love One Today® is raising awareness of the Cholesterol Education Month among general market consumers communicating that fresh avocados are effectively the only fruit that contain monounsaturated fat which can help reduce LDL (bad) cholesterol levels in the blood and thus help lower the risk of heart disease and stroke.
As part of the strategy, we will be conducting media outreach on the latest research on cholesterol and featuring our Avocado Goodness Expert Patricia Bannan, RD, a nationally recognized registered dietitian nutritionist and healthy cooking specialist. Consumers will be invited to download a free copy of the new Healthy Swaps for the Heart cookbook (while supplies last). Learn more here.
In an effort to raise awareness among health professionals, Fresh Avocados Love One Today® is conducting a recipe contest with the Food & Culinary Professionals Dietetic Practice Group (FCP DPG), one of many professional-interest groups made up of the Academy of Nutrition and Dietetic members who are registered dietitians. One grand prize winner will receive $2,000 cash and two runner ups will receive $500 each. FCP offers promotions that include an e-blast, an announcement video, and social media promotion.
Additionally, Fresh Avocados Love One Today® partnered with POPSUGAR and POPSUGAR Latina this year, well-respected and highly-trafficked digital platforms, to spread avocado nutrition news in a creative way.
POPSUGAR offers readers an immersion of HAB messaging with visually driven content and in-depth storytelling. Earlier this spring, we focused on weight management and currently we are promoting the health living at every age pillar targeting general market and Hispanic market female consumers. POPSUGAR features avocado recipes on their website's food section as well as a social promotion that includes Facebook and Instagram. Strategic emphasis will be placed on breakfast smoothies, which is an area of opportunity for consumption growth.
---
Check out our smoothie recipes featured on POPSUGAR at Love One Today, where you can also learn the health benefits, and tips on how to prep and store your avocados.
Avocado Nutrition Center shines at Nutrition 2023, leading avocado research and fostering collaboration among experts. Read how ANC's impact is shaping nutrition.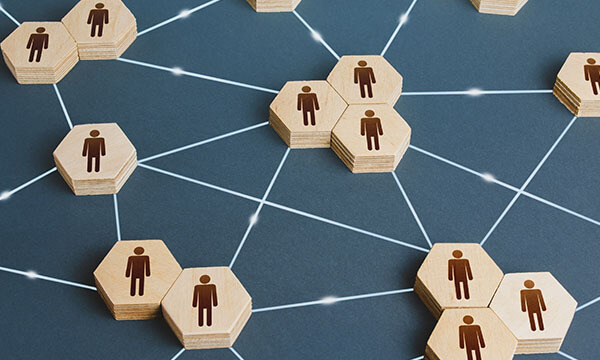 Good governance is the compass that steers the Hass Avocado Board towards its true north, ensuring that every action aligns with its mission, and every decision is a testament to its dedication to growing demand for avocados and strengthening our industry.
Tune into an on-demand webinar to hear actionable insights and the top 3 strategies recommended to address the global avocado demand gap projected by 2030.