New Research Provides Evidence That Fresh Avocados Play a Role in Gut Health
There is a community of friendly bacteria living within your intestines that help support your gut health. These bacteria break down nutrients, produce compounds that send communications to the rest of the body, and influence your immune system. Research suggests that obesity, type 2 diabetes, inflammatory bowel disease, and colon cancer are all impacted by your gut's health. Research supported by the Hass Avocado Board explored the role of eating avocados on gut health.
In a weight-loss study of 51 overweight or obese adults, researchers found that the gut microbiota differed in response to an avocado-inclusive and control diet. Participants were advised to eat 500 calories less each day and to eat one avocado daily, compared to a control group following the same dietary guidance without avocado. Though more research like this study is needed to confirm the findings, especially in a larger U.S. representative sample, the results suggest the fiber contained in avocados can be part of a balanced diet that supports a healthy gut.
A recent trial of 163 overweight adults, also supported by the Hass Avocado Board, studied the changes in gut bacteria and metabolite levels in both an avocado-excluded as well as a daily avocado-included diet. Researchers reported changes to gut bacteria and metabolite levels when participants ate one avocado a day for 12 weeks compared to a diet that excluded avocado. Although the findings cannot be generalized to all people, the results support a growing body of scientific evidence, suggesting that avocados may affect gut health.
HAB has created two handouts to help health professionals show their clients the role of fiber in gut health and how avocados can help. You can download a free PDF by filling out a form at the link below.Download the PDF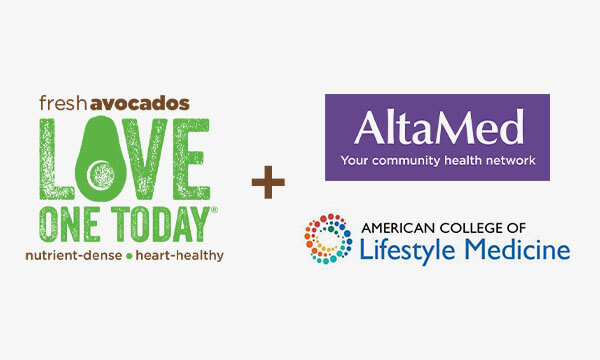 Fresh Avocados – Love One Today partners with two established organizations to reach health professionals with resources and research to help them feel confident in recommending fresh avocado.
The avocado market has long been governed by demand – a unique circumstance in the fruit and vegetable trade. But is that about to change? Has it already? Massive surface area expansions in recent years are raising questions.
The Hass Avocado Board's job is to make avocados America's most popular fruit and now it's easier than ever for consumers and health professionals to access Love One Today's turnkey resources about the benefits of fresh avocados.