Study on the Science Behind Avocado Inclusion
in a Weight Loss Diet
In an effort to share with you the nutritional work that the Hass Avocado Board does on an ongoing basis, we will be including updates throughout the year as research studies get published.
A weight management study was published in the Current Developments in Nutrition journal entitled "Hass Avocado Inclusion in a Weight Loss Diet Supported Weight Loss and Altered Gut Microbiota" with insights into the research and the results.
In a weight-loss study, researchers found 24 overweight/obese adults experienced similar weight loss when advised to eat 500 calories less each day and eat one avocado daily, compared to a control group following the same dietary guidance without avocado. The avocado-eating weight loss group reported little change in diet satisfaction over the 12-week study. Though more research like this study funded by the Hass Avocado Board is needed to confirm the findings, especially in a larger U.S. representative sample, the results support mounting evidence demonstrating avocados can be included in a successful weight loss diet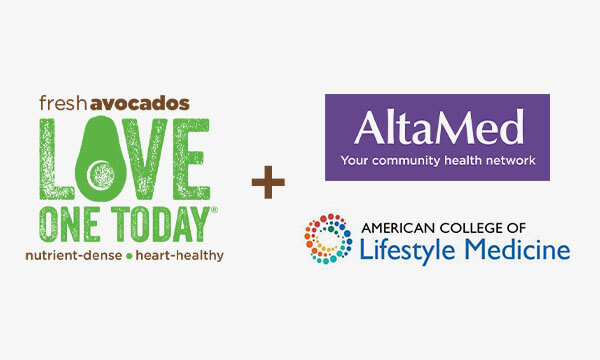 Fresh Avocados – Love One Today partners with two established organizations to reach health professionals with resources and research to help them feel confident in recommending fresh avocado.
The avocado market has long been governed by demand – a unique circumstance in the fruit and vegetable trade. But is that about to change? Has it already? Massive surface area expansions in recent years are raising questions.
The Hass Avocado Board's job is to make avocados America's most popular fruit and now it's easier than ever for consumers and health professionals to access Love One Today's turnkey resources about the benefits of fresh avocados.