The Hass Avocado Board Submitted Public Comments on the DGAC's Scientific Report To Provide Additional Insights About Avocados
The process of developing the 2020-2025 Dietary Guidelines for Americans (DGA) is underway. On July 15th, the USDA posted the Dietary Guidelines Advisory Committee's final scientific report, an objective review of the latest available science on specific nutrition topics.
These guidelines, which along with comments from the public and other federal agencies, will inform the U.S. Department of Agriculture (USDA) and Health and Human Services (HHS) to develop the upcoming edition of the DGA.
Since it was first published in 1980, the DGA has provided science-based advice to promote health, reduce the risk of diet-related chronic diseases, such as heart diseases, type 2 diabetes, obesity, and some forms of cancer, and meet nutrients needs. The USDA and HHS work together to update and release the Dietary Guidelines for Americans every five years. Each edition reflects the current body of nutrition science and is designed to help Americans improve their overall eating patterns and have a healthier diet.
The 2020 Dietary Guidelines Advisory Committee (DGAC) consisted of 20 experts in the fields of nutrition and health and was responsible for reviewing the latest scientific research, as well as public comments on these influential guidelines. In an effort to promote transparency, integrity, and public involvement, the committee's work was informed by more than 62,000 public comments, in contrast to an average of 450 comments received by prior committees.
For the first time, the 2020-2025 guidelines will provide nutrition advice for pregnant and lactating women, infants, and children through 24 months of age. Other topics included are dietary patterns, data analysis and food pattern modeling, beverages and added sugars, dietary fats and seafood, and frequency of eating.
The Hass Avocado Board has submitted public comments to provide additional insights about avocados, so that the Federal agencies may be fully informed of how avocados can help consumers achieve the scientific recommendations reached by the DGAC.
The Federal government plans to publish the 2020-2025 Dietary Guidelines for Americans by the end of December 2020.
Read the Hass Avocado Board's comments here
---
Read the full Scientific Report of the Dietary Guidelines Advisory Committee here.
Avocado Nutrition Center shines at Nutrition 2023, leading avocado research and fostering collaboration among experts. Read how ANC's impact is shaping nutrition.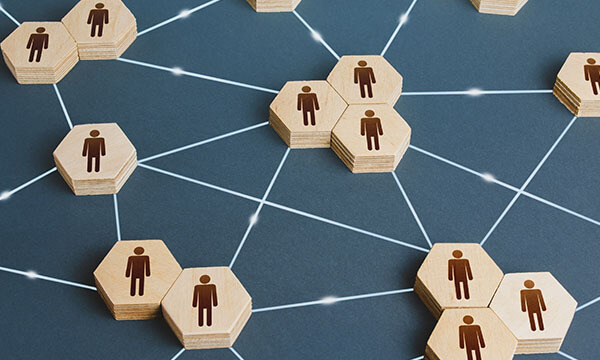 Good governance is the compass that steers the Hass Avocado Board towards its true north, ensuring that every action aligns with its mission, and every decision is a testament to its dedication to growing demand for avocados and strengthening our industry.
Tune into an on-demand webinar to hear actionable insights and the top 3 strategies recommended to address the global avocado demand gap projected by 2030.