Believe it or not, but the total volume of avocado fruit sold in the U.S. ROSE by 6.1% in 2020, from 2.492 billion pounds in 2019 to 2.644 billion pounds at the end of the year.
One could have imagined in late March of this past year, that the industry would be seriously and financially devastated by the public health crisis we have been dealing with and the catastrophic impact it initially had on food distribution, and the dramatic impact that it had, and continues to have on the entire food service industry.
But after three or so weeks of trepidation, the retail grocery sector in the U.S. found its footing, and as people changed their shopping, buying and eating habits, retailers found ways to service the nation in getting food products, including our fresh food products to their customers.
So, to facilitate an increase sales of avocados in the United States, it meant the retail grocery portion of fruit sales increased dramatically as we lost a good portion of the 30% (or so) of fruit that traditionally goes through the foodservice channel. Food service took a large proportion of the pandemic hit here in the states, and the return of the foodservice industry is one of the biggest questions that will need to be answered in 2021, i.e., how many will actually survive?
Rise of Retail
Back at retail, bagged fruit, fruit sold in small net bags, in the pandemic environment continued its rapid rise, in many weeks reaching over 30% of sales in total, was fruit purchased in bags. This ongoing consumer action has huge impact on the industry, it's supply chain, and its relationship to sustainability, to be investigated in 2021, and beyond.
Price Deflation
There was some retail pricing deflation in 2020 with per fruit pricing coming off of the average of $1.15/per fruit level we saw for most of 2019, and in many weeks in 2020 the price was being closer to $1.00 per fruit, especially in the latter part of the year. Consequently, pricing to growers also decreased somewhat, a trend we need to monitor and see if it can be corrected.
Gains in E-commerce
E-commerce saw a huge increase in 2020 and the industry is already in the process of understanding what that means, how it can and will change the go to market approach, and to develop marketing plans that capture these customers efficiently and effectively. We saw one report that said 30% of avocados at retail in the US will be purchased online by 2025.
HAB Has a Strong Year
As for the year for HAB specifically, we had many initiatives that found some traction in 2020. At our December HAB Board meeting the board of directors unanimously passed a recommendation that they create a task force to investigate, define and recommend the potential structures for the soon to be created Hass Avocado Sustainability Center (HASC). This work will begin in early 2021.
HAB completed a 5-year update to its strategic plan, and after board approval of the plan, it's strategic pillars, and it's 5 year working goals, the organization now has a well-defined road map for ourselves and the industry for the next five years from 2021-2025.
The HAB Quality Manual
Finally, a plan many years in the making came to fruition as HAB completed a guide to facilitate avocado quality in the marketplace. The HAB Quality Manual, a guide to best demonstrated handling practices was released and promoted to the industry. If we are to reach our goal as the most popular fruit in America, we need to deliver the highest quality product every day to consumers. We will sell over 5 Billion individual avocados in the US in 2020, we need to each of those 5 billion interactions to be good ones, or at least as many as possible. The manual, with both an English and a Spanish language version, is available for free here.
---
We look forward to a positive, and profitable 2021 for the industry.
Avocado Nutrition Center shines at Nutrition 2023, leading avocado research and fostering collaboration among experts. Read how ANC's impact is shaping nutrition.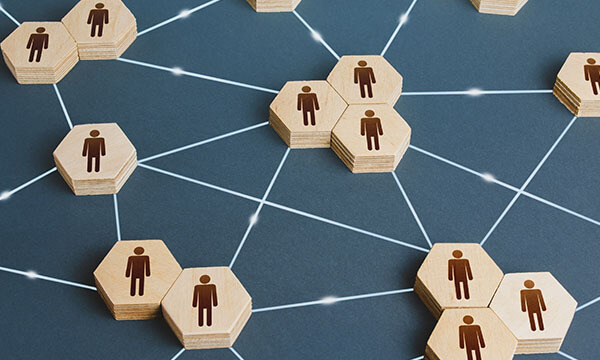 Good governance is the compass that steers the Hass Avocado Board towards its true north, ensuring that every action aligns with its mission, and every decision is a testament to its dedication to growing demand for avocados and strengthening our industry.
Tune into an on-demand webinar to hear actionable insights and the top 3 strategies recommended to address the global avocado demand gap projected by 2030.