Fruit Logistica Trend Report 2020:
A Guide to Sustainability in the Fresh Produce Business
Early this year, as we were preparing to put our own plan of action into place and talk about a strategic framework for sustainability in the avocado industry with our Board of Directors at the Hass Avocado Board, we came across this study that was published to coincide with Fruit Logistica in Berlin in February of 2020.
The report written by Cindy van Rijswick of Rabobank, commissioned by Fruit Logistica, and edited and designed by Fruitnet Media International, was one of the most interesting and educational reports on sustainability in the agricultural industry we have seen.
In the words of those responsible for the report:
"How can fresh produce companies ensure they are making their own operations more sustainable in every way possible, while at the same time contributing to the long-term future viability of the industry as a whole? Given that sustainability is achievable in so many different areas – best summarised under the headings environmental, social and commercial – the aim of this report is to address that question with a series of answers. Of course, the word 'answers' is a little simplistic; we still arguably have much to learn and discover when it comes to saving the planet, treating people fairly and running successful businesses. So perhaps 'suggestions' is more appropriate."
We would like to share this report with you and acknowledge the fine work done by all noted above to give us much to think about as we move into our own individual journey's on sustainability in our industries. We hope that you find the work thought provoking and enlightening, and that it can help all of us want to investigate the sustainability aspects and practices that drive all of our individual businesses, to ensure that future generations can provide for themselves with the world we hand off to them.
Exemption clause: the opinions expressed in the attached document are solely those of the authors, and under no circumstances may be considered as stating the official position of the Hass Avocado Board. As stated in the report, Do The Right Thing (Right), the FRUIT LOGISTICA Trend Report 2020, reflects the views expressed in expert interviews, a survey among 139 fruit and vegetable industry experts and stakeholders, external data sources and literature and websites mentioned in the list of references.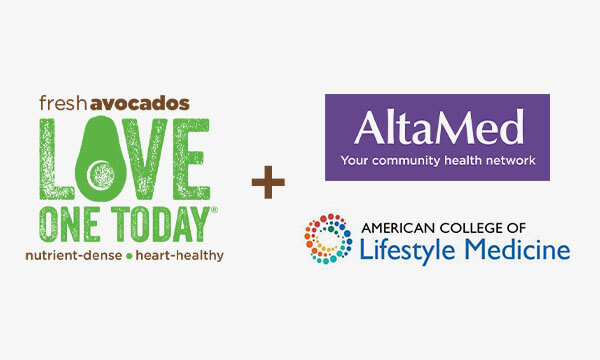 Fresh Avocados – Love One Today partners with two established organizations to reach health professionals with resources and research to help them feel confident in recommending fresh avocado.
The avocado market has long been governed by demand – a unique circumstance in the fruit and vegetable trade. But is that about to change? Has it already? Massive surface area expansions in recent years are raising questions.
The Hass Avocado Board's job is to make avocados America's most popular fruit and now it's easier than ever for consumers and health professionals to access Love One Today's turnkey resources about the benefits of fresh avocados.