Saborea Uno Hoy® Leverages Latest Research to Elevate Value and Help Sustain Purchase Levels of Avocados Amongst Key U.S. Hispanic Consumers
Customized for Hispanic consumers, Aguacates Frescos – Saborea Uno Hoy® (SUH) is a leading, culturally relevant source of the healthiest reasons and tastiest ways to enjoy fresh avocados. Research shows the Hispanic population is influential and in fact, made up more than half of total U.S. population growth over the past decade.1 With nearly all (90%) buying avocados and purchase levels skewing higher among those retaining traditional behavior and beliefs, ongoing culturally-relevant programs and bilingual content from SUH are key to sustaining consumption among this key audience.
Most recently, SUH led a bilingual campaign to empower families to engage in conversation around the dining table about health issues specific to Hispanics and the role of nutrition. The program worked to elevate the value of avocado by leveraging new research, SUH's expert spokesperson, influencers and a fun downloadable resource. Key elements included:
The work SUH is doing continues as an ongoing effort to strategically place helpful resources in front of Hispanic consumers and remind them of the value of investing in their health.
Source: Pew Research, Key Facts about U.S. Latinos, September 2022. https://www.pewresearch.org/fact-tank/2022/09/23/key-facts-about-u-s-latinos-for-national-hispanic-heritage-month/
YOU MAY ALSO LIKE THESE HAPPENINGS
New ANC-funded study supports including fresh avocados in nutrition education to support weight management while reducing the overconsumption of saturated fat and sodium for Hispanic families.
HAB equips the entire industry to successfully promote avocado health benefits and nutrition through its marketing program Love One Today®. Countless resources are made available at no cost for health professionals and consumers at LoveOneToday.com, and SaboreaUnoHoy.com for the U.S. Latin-American community.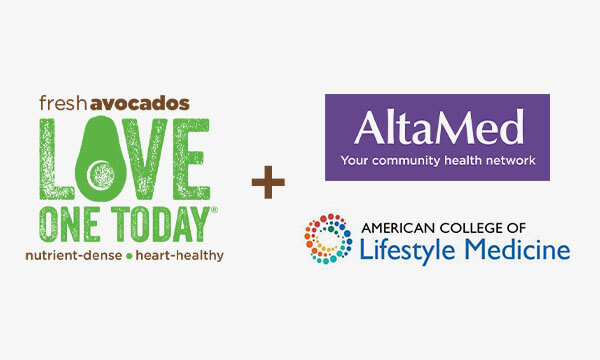 Fresh Avocados – Love One Today partners with two established organizations to reach health professionals with resources and research to help them feel confident in recommending fresh avocado.