Study Shows Relationship Between Avocado Consumption and Risk of Cardiovascular Disease in U.S. Adults
Great health news associated with Avocados is becoming more frequent due to the nutritional research we are doing at the Avocado Nutrition Center (ANC), which is funded by the Hass Avocado Board (HAB).
The ANC, led by Dr. Nikki Ford, and her team of nutrition scientists continue to invest in research that highlights the nutritional health benefits of fresh avocados pertaining to four important health pillars:
Healthy Living at Every Age
Type 2 Diabetes
Weight Management
Cardiovascular Health.
The ANC's work was critical to give confidence to the American Heart Association to declare that avocados are heart-healthy. The industry can use the terminology "Heart-Healthy avocados" in messaging and communications.*
The ANC supports high-quality scientific research at more than 20 universities and research organizations and is advised by scientific experts worldwide. Cultivating relationships, investing in the science, supporting nutrition education, and strengthening those connections can have positive consequences.
Such was the case when researchers at Harvard, decided to study the long-term nutritional benefits of avocados. The National Institutes for Health funded the work, yet it wouldn't have been possible without the large body of scientific evidence that came before it – all supported by the ANC.
Our long-term investment and connections with the American Heart Association also played into the coverage that this important research produced.
According to a study that was published on March 30, 2022, in the Journal of the American Heart Association, there are additional benefits of consuming avocados, and you can read that study here.
The findings are so potentially impactful CNN covered the study, and talked about it on their website on day of it's release, that article is here.
News of the report was also picked up and reported in USA Today, MSN, Healthline, WebMD, Everyday Health, Best Life, Insider, Martha Stewart Living and more, meaning millions and millions of people, and avocado consumers, had access to this important study.
The work of the ANC demonstrates the benefits of avocado consumption and the link to better health and wellness for consumers. But there is still a lot of work to be done to uncover additional health benefits associated with fresh avocados, so stay tuned.
*When using "heart-healthy avocados" on point of sale materials, please include the Nutrition Facts label.
Avocado Nutrition Center shines at Nutrition 2023, leading avocado research and fostering collaboration among experts. Read how ANC's impact is shaping nutrition.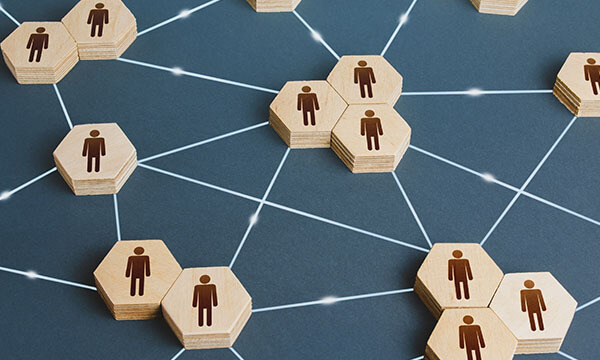 Good governance is the compass that steers the Hass Avocado Board towards its true north, ensuring that every action aligns with its mission, and every decision is a testament to its dedication to growing demand for avocados and strengthening our industry.
Tune into an on-demand webinar to hear actionable insights and the top 3 strategies recommended to address the global avocado demand gap projected by 2030.