The Hass Avocado Board Adds an In-House Influencer Marketing Initiative as Part of Its Love One Today® Communications Program
The Hass Avocado Board's (HAB) job is to make avocados America's most popular fruit, and it's working. We have invested millions of dollars in nutrition-focused marketing campaigns that have made Hass avocados part of pop culture. As an integral part of the Love One Today's communications program, in 2020 HAB established its own influencer program to amplify strategic messages to key audiences that convey not only the unique and flavorful eating experience but also drive public trust in how Hass avocados are healthy.
HAB's marketing efforts consist of advertising, public relations, email marketing, and social media. To engage with our health professionals and consumers on a daily basis, we use popular social media platforms such as Instagram, Facebook, Twitter, Pinterest, and LinkedIn. In addition, we have worked with food and health influencers, registered dietitians, and other health professionals, to help communicate the health benefits of fresh avocados to consumers. All this in an effort to generate awareness of the Love One Today program, an ongoing, science-based program designed to build awareness and educate U.S. consumers about the health benefits of eating fresh avocados.
The first in-house influencer campaign was kicked off in 2020 to establish and directly manage the relationship with target online influencers with whom we can partner to amplify strategic messaging. This initiative allows HAB to own the relationship with the influencers which leads to more authentic campaigns that reflect each influencer's genuine enthusiasm for avocados.
The campaign "From Purchase to Snack – the Journey of an Avocado" involved 11 general food and health influencers interested in healthy eating who love avocados. The influencers showed their audience how easy it is to manage avocado ripeness when you look for color and feel consistency; and amplified the message of avocados being a good source of fiber during the holidays season. Through video posts and Instagram stories on their social media profiles, these influencers helped obtain 275,000 impressions and an overall engagement rate of 6.9%.
---
We will continue with this in-house initiative in 2021, working hard at making these partnerships stronger to help U.S. consumers understand how avocados are beneficial to their health, and continue to build and sustain demand for Hass avocados in the long term.
Avocado Nutrition Center shines at Nutrition 2023, leading avocado research and fostering collaboration among experts. Read how ANC's impact is shaping nutrition.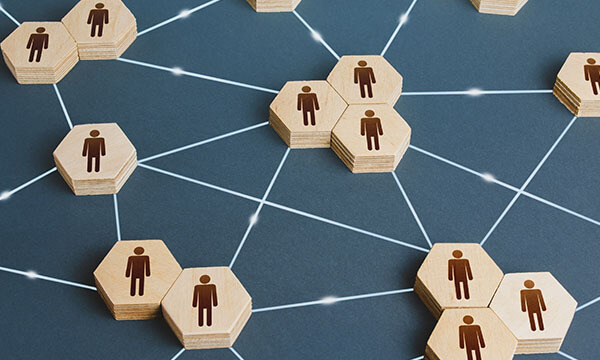 Good governance is the compass that steers the Hass Avocado Board towards its true north, ensuring that every action aligns with its mission, and every decision is a testament to its dedication to growing demand for avocados and strengthening our industry.
Tune into an on-demand webinar to hear actionable insights and the top 3 strategies recommended to address the global avocado demand gap projected by 2030.