A New Shopper Study Reveals a Growing Shopper Segment That Is Driving Avocado Sales
Discover What Opportunities Are Behind This Trend
Annual shopper studies funded by the Hass Avocado Board (HAB) identify data-based insights and reveal growth opportunities based on retail avocado shoppers' purchase trends. HAB's latest Bagged and Bulk Avocado Shopper Trends study shows that purchases of bagged avocados have increased at three times the rate of bulk over a four-year period (2016-2019) as shoppers continued to add bags to their grocery basket, now representing more than a quarter of all avocado purchases.
The insights in this study show a growing segment of shoppers looking for availability of bulk and bagged avocados in the retail marketplace and emphasizes the impact these shoppers may have on sustained growth in the avocado category.
While bagged avocados are becoming more important to the category, 59% of avocado-purchasing households continue to purchase bulk avocados exclusively and 9% purchase bagged avocados exclusively. However, the group of households that purchases a combination of both is the one making a significant impact on category purchase trends. These "Both" households, that make up the remaining 32% of avocado-purchasing households, drove 50% of all avocado purchases in 2019, and since 2016, it drove 93% of growth in the avocado category. One of the reasons may be that shoppers are buying avocados in bulk at their traditional grocery stores for their immediate needs, but they may be purchasing a bag of green avocados to use until their next grocery shopping trip.
The study also reveals that "Super" avocado households were more likely than other households to purchase a combination of bulk and bagged avocados (55%), followed by Heavy (41%) and Medium households (23%). As Super shoppers continue to convert into "Both" households, it's becoming increasingly important to provide a mix of Bulk and Bagged product offerings.
---
As the only avocado organization that equips the entire industry for success, HAB offers these insights and detailed retail information that can help focus efforts on actions and opportunities to drive avocado sales as the industry looks to the future. The Bagged and Bulk Avocado Shopper Trends is available to the public for free on our website.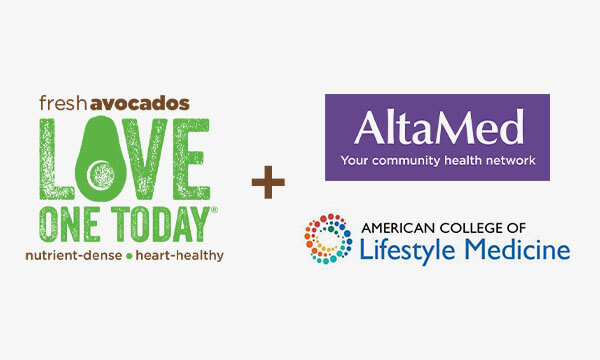 Fresh Avocados – Love One Today partners with two established organizations to reach health professionals with resources and research to help them feel confident in recommending fresh avocado.
The avocado market has long been governed by demand – a unique circumstance in the fruit and vegetable trade. But is that about to change? Has it already? Massive surface area expansions in recent years are raising questions.
The Hass Avocado Board's job is to make avocados America's most popular fruit and now it's easier than ever for consumers and health professionals to access Love One Today's turnkey resources about the benefits of fresh avocados.