Healthy Eating at the Core of HAB's Campaign To Support Heart Health Month
February was American Heart Month and, as in previous years, the Hass Avocado Board engaged with a marketing and communications campaign to promote the nutrition message and raise awareness on how including delicious avocados in everyday healthy eating plans can provide a whole food source of naturally good fats, fiber and other important nutrients that can reduce the risk for heart disease.
Cardiovascular disease continues to be a leading cause of death in the United States. Yet, it is among the most preventable. By adopting a few healthy habits, each of us can reduce our risk. Avoiding tobacco, moderating alcohol consumption, making balanced and nutritious meal choices, and staying active can help prevent or treat conditions that lead to heart disease. A growing body of scientific evidence demonstrates that avocados, which contain naturally good fats, are a versatile, cholesterol-, sugar-, and sodium-free, and nutrient-dense fruit that can be part of a heart-healthy eating plan.
Promotion programs conducted by HAB have played a fundamental role in expanding demand for Hass avocados in the United States by improving understanding of the unique benefits of avocado in human health and nutrition. Cardiovascular health is one of HAB's strategic health pillars and that is why we have carried out several initiatives to motivate and educate during Heart Health Month.
Fresh Avocados – Love One Today® and Walk with a Doc teamed up to promote physical activity and educate about healthy foods to reduce health risks. Racers across the country joined to virtually traverse together the beautiful Grand Canyon from February 13-26, while enjoying nutritious eating and great social connections. The partnership drives traffic to the post work-out avocado snack recipes at LoveOneToday.com/WWAD. This strategic alliance responded to the Surgeon General's recent Call to Action to make blood pressure control a national priority.
To further support the campaign, HAB is advertising to health professionals to increase awareness of Love One Today resources and the latest research, ultimately encouraging increased recommendation of avocados to their clients. The advertising campaign drives traffic to LoveOneToday.com/HeartHealth/. During this time, HAB also sent out an email blast to our general market and health professional subscribers focusing on heart health, and a month-long nutrition tips and heart-healthy recipes promoted in social channels.
Avocado Nutrition Center shines at Nutrition 2023, leading avocado research and fostering collaboration among experts. Read how ANC's impact is shaping nutrition.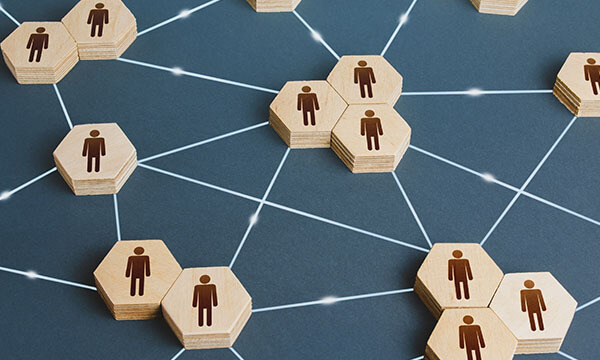 Good governance is the compass that steers the Hass Avocado Board towards its true north, ensuring that every action aligns with its mission, and every decision is a testament to its dedication to growing demand for avocados and strengthening our industry.
Tune into an on-demand webinar to hear actionable insights and the top 3 strategies recommended to address the global avocado demand gap projected by 2030.